Film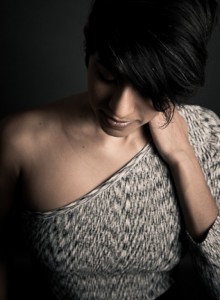 As a filmmaker, Maya Bastian's short films and documentaries have screened at festivals around the world.
Primarily focusing on social justice issues, her short thriller 'Fear Itself' garnered Best Horror and Best Cinematography at the San Francisco International Women's Film Festival and her documentary 'After the War' won the Best Documentary Award at the Eyelens Film Festival in Vancouver, BC. From there, she spent several years traveling the world as an investigative video journalist, documenting areas of conflict and post-conflict. Maya's latest narrative short film 'Air Show' is about the effect of the Toronto Air Show on newcomer refugees.
Maya also sits on the board of Toronto's Breakthroughs Film Festival for emerging female filmmakers. She is the recent recipient of the Magee TV Diverse Screenwriting Mentorship Award and has been selected as a participant in Reelworld Film Festival's Emerging 20 program.
Writing
Maya is a contributor to online magazines such as Huffington Post, Elite Daily, Her Magazine and BtchFlicks.  Her writing is usually political in nature, but also flirts with lifestyle, film critique and interviews of well-known filmmakers such as Vivek Shraya, Molly McGlynn, Ruba Nadda and Erika Lust.
Mixed media
Maya has exhibited her art internationally, with shows in San Francisco, Los Angeles, Toronto and South Asia. While in Sri Lanka in 2010, she spent a year collaborating with the Collective of Contemporary Artists (COCA), where she explored bringing art into public spaces.  Her latest series 'Post-Memory'  exhibited at the Edinburgh Fringe  2017. Her work frequently touches upon socio-political themes as they relate to ideas of community and culture.